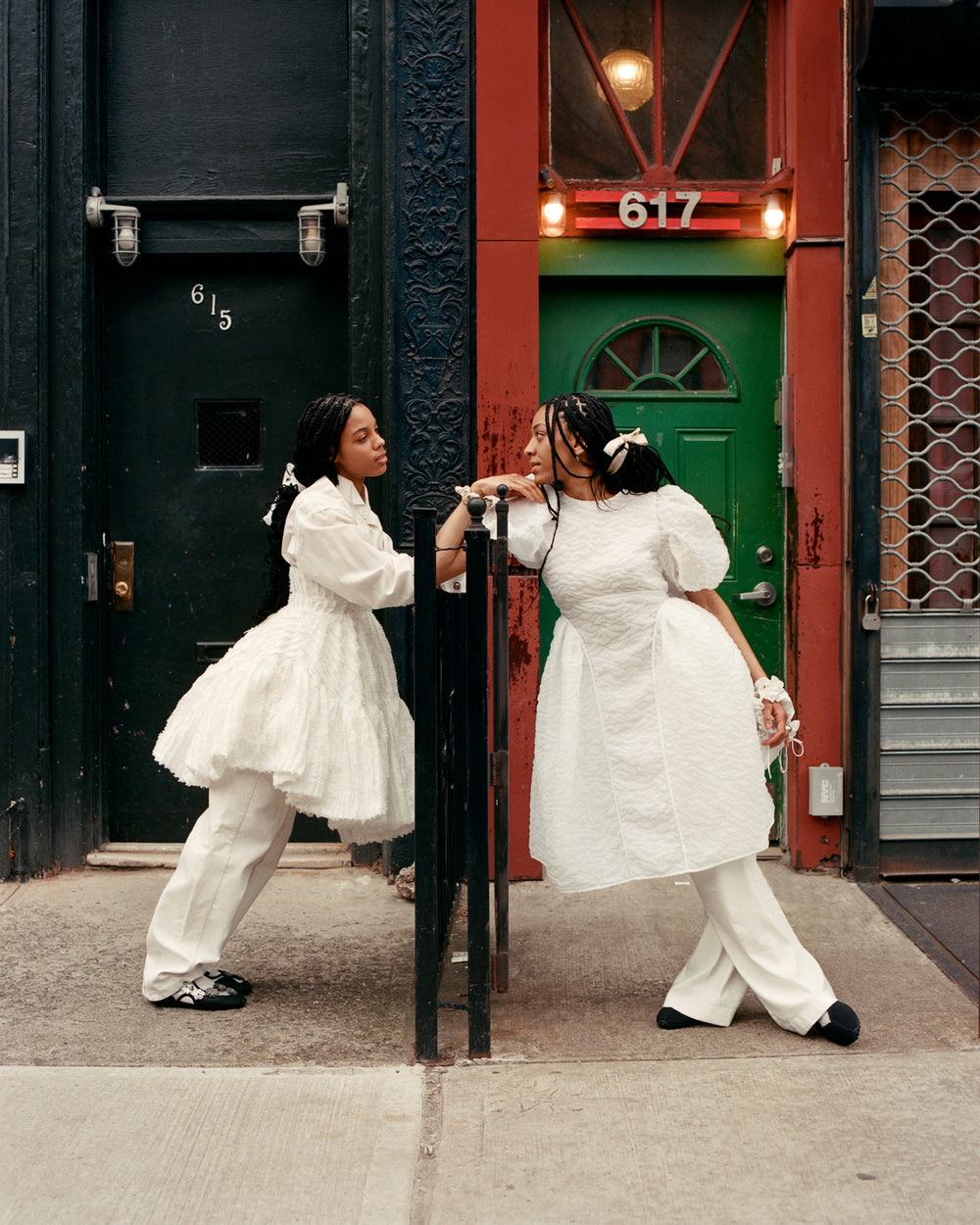 "I love Cecilie's sensuality and power. I appreciate that the silhouettes are both grounded and imaginative — there's so much room to embody full spectrums of personal style. Putting on a Cecilie Bahnsen piece feels like an invitation to play and think outside the box." -Gala


Born and raised in Brooklyn, NY, Gala is an interdisciplinary artist. Her work takes on writing, analog photography, and large-scale installation.
"Cecilie Bahnsen is dynamic and it's visible in her universe. She's not afraid to deconstruct and play with our current understanding of clothing and innovate our interaction with it— that's what draws me the most to her world. I love having the ability to tie up the ribbons on a long Cecilie Bahnsen gown and go for a bike ride in New York!" –Sjournee
Born in Minneapolis, Sjournee moved to New York at 18 and began as a dancer. Her practice has since evolved to include design and interior styling with softs and props.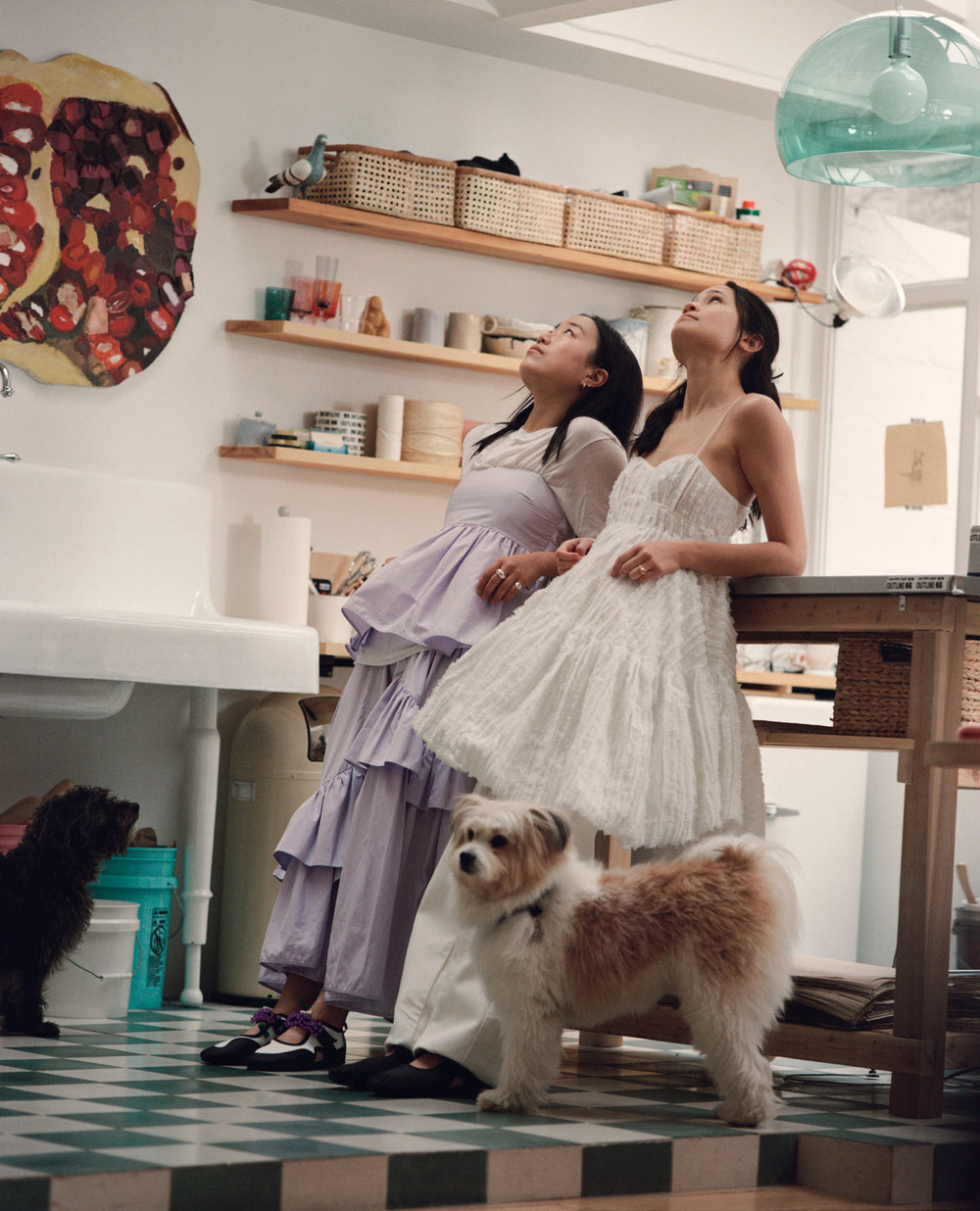 Photography: Courtney Sofiah Yates @courtsyy